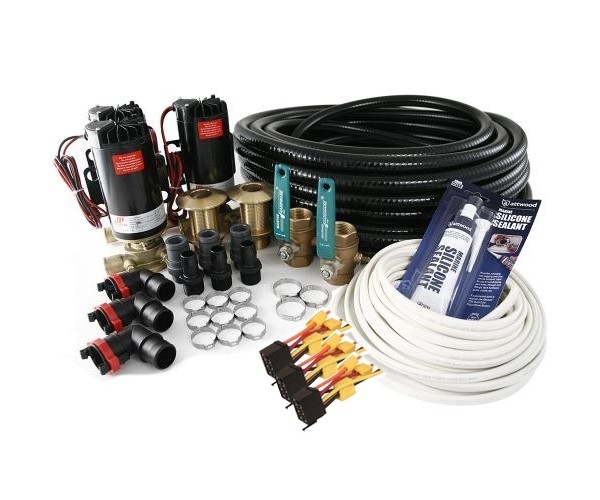 If you're installing our Complete Supra and Moomba Gravity III Ballast System Upgrade solution for the and having trouble running the fill/drain hose for the center location under the floor, here are some tips to make this process easier:
Remove the floor panels by locating the screws that secure them around their perimeter (Tip: use a screw driver to drag through the nap of the carpet to locate them).
With the floor out of the boat you can cut the zip ties security the factory 3/4" fill/drain hose and replace it with the 1" hose we send with the kit.
There are images of what these panels look like, along with the general location of the screws available here: http://www.wakeworld.com/forum/showthread.php?t=787634
Hopefully that helps, if you have any other questions about this upgrade, feel free to contact one of our product experts.