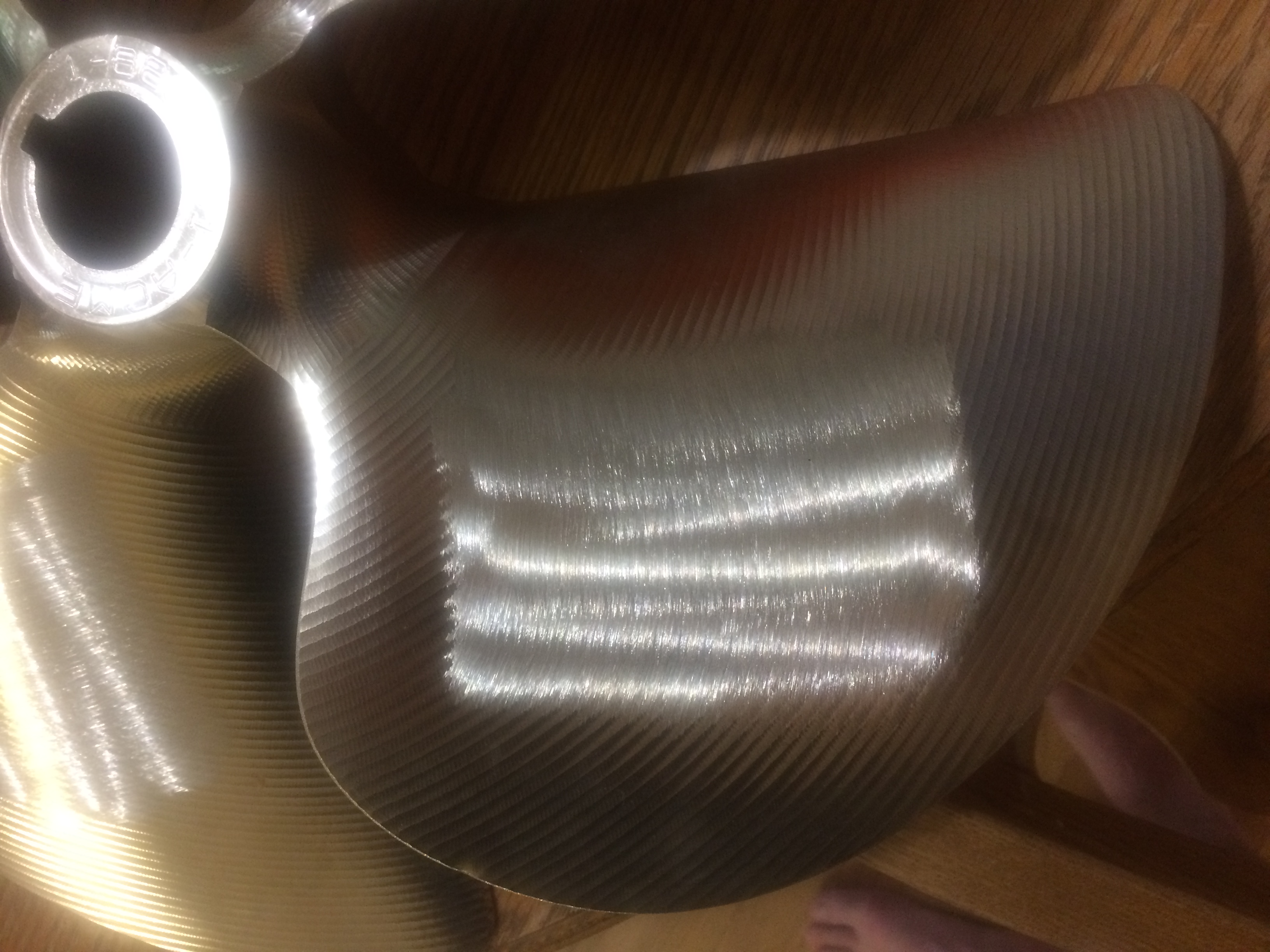 The marks shown in the images above are alarming for many of our customers, especially if they have never purchased a prop before.
Rest assured that the prop you received is brand new, straight from the manufacturer. Even though the machining process produces an almost perfectly balanced prop, when the prop is spinning at 3-4,000RPMs, any imbalance will be transmitted through the drivetrain of the boat as a vibration. For that reason Acme and OJ 'micro-balances' every prop they produce to make sure it's perfectly balanced and will not vibrate at all. The marks you're seeing is where small amounts of material were removed from the blades of the prop to achieve that perfectly balanced state.
Hopefully, this helps explain the marks you're seeing on your new prop, but if you have any other questions, please don't hesitate to contact us.