The swivel mechanism Roswell has designed for their MAG and SI Swivel systems has an adjustable "stop" built into it that allows the amount of rotation of the swivel to be controlled for precise adjustment. If you find that your racks are difficult to lock in place (especially if you're trying with them mounted to the boat and with boards in the rack), adjusting this stop allows you to fine-tune the lock point of the rack.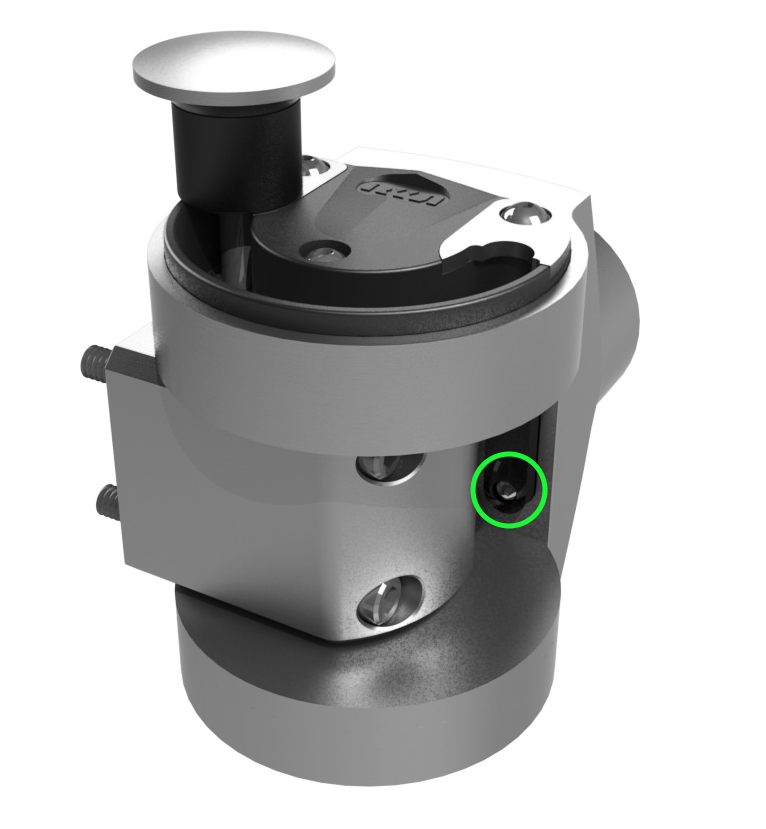 As you can see in the picture above, there are two screws that secure the dampening pads in place.
Tightening these screws will allow the swivel mechanism to rotate further (and it will be easier to lock the MAG swivel)
Loosening these screws will prevent the swivel mechanism from rotating as far (and it will be harder to lock the MAG swivel).
Use 3/32" allen wrench to loosen or tighten the screws to achieve the right amount of resistance so the swivel can be easily locked in place, but does not have any rattle or "slop" when driving the boat through rough water.